FoodBank.Digital was launched on 3 July 2021, and since then, the team behind has made 33,010 foodboxes possible.
A total of 33,010 foodboxes were carefully packed and sent out to support families in need in Malaysia. These families have applied with FoodBank.Digital for assistance so they can put warm food on the table for their families, or have a hot cup of chocolate drink at the very least.
The process to fulfil these foodboxes is not a simple task to complete, especially with a small team that was almost abruptly set up to serve the purpose of FoodBank.Digital. Amidst this dangerous period where the pandemic is at its worst thus far, the team behind FoodBank.Digital worked tirelessly daily to ensure that our foodboxes can be fulfilled as scheduled and have them sent out to the families in need as soon as possible.
We would like to express our sincere gratitude to QuantumG for your kind sponsorship of self-sterilising masks to our FoodBank.Digital frontliners. You have helped enhance the safety of our heroes. With a safe and healthy team, we are able to execute our tasks smoothly as scheduled.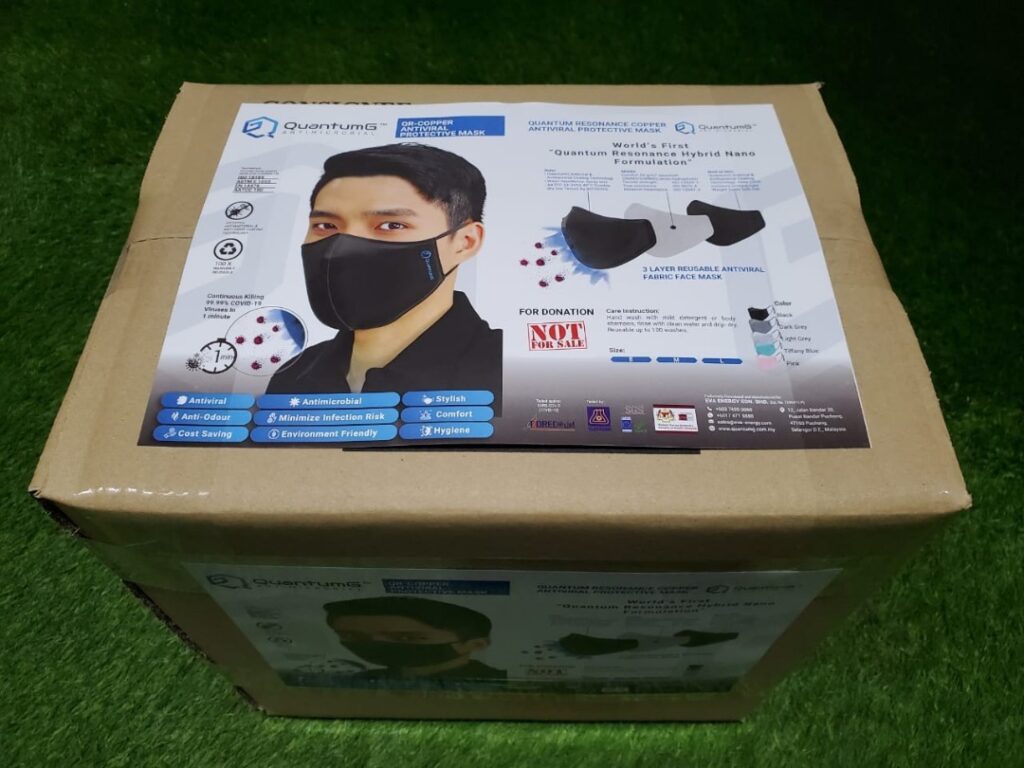 QuantumG QR-TAC™ is the world's first Hybrid Nano Mineral Oxide infused with Quantum Fusion Resonance Frequency Technology (Patent Pending). QR-TAC™ Coating will bond and crystallize on surfaces to form an invisible antimicrobial shield with a continuous 24/7 >365 days disinfection capability. QuantumG QR-TAC™ effectively kills 99.99% SARS-COV-2 (COVID 19) virus and bacteria within 1 minute for suspension test, 1 minute for fabric surface test and 10 minutes for hard surface test. The bacteria and viruses begin to be shattered and decomposed when they come near or land onto the coated surfaces.