For Batch 1 (those who applied for food aids via FoodBank.Digital between 3-Jul-2021, 11.11pm until 9.30pm 5th Jul 2021), we have started processing the applications.
Shipment 1 Summary:
Successful valid applications: 2986
Shipment 1: 51 parcels (shipped on 5th Jul 2021)
Shipment 2: 55 parcels (shipped on 6th Jul 2021)
Shipment 3: 200 parcels (shipped on 8th Jul 2021)
Balance: 2,880 (to be shipped between 9th – 13th Jul 2021), estimated

Shipment 4: 300 (to be shipped on 9th Jul)
Shipment 5: 100 (to be shipped on 9th Jul)
Shipment 6: 500 (to be shipped on 10th Jul)
Shipment 7: 1,580 (to be shipped on 12th Jul)
Updated: 9.53pm 8th Jul 2021
Special thanks to our sponsors:
FoodBank.Digital's FoodBoxes were successfully delivered. Below is part of the delivery tracking status.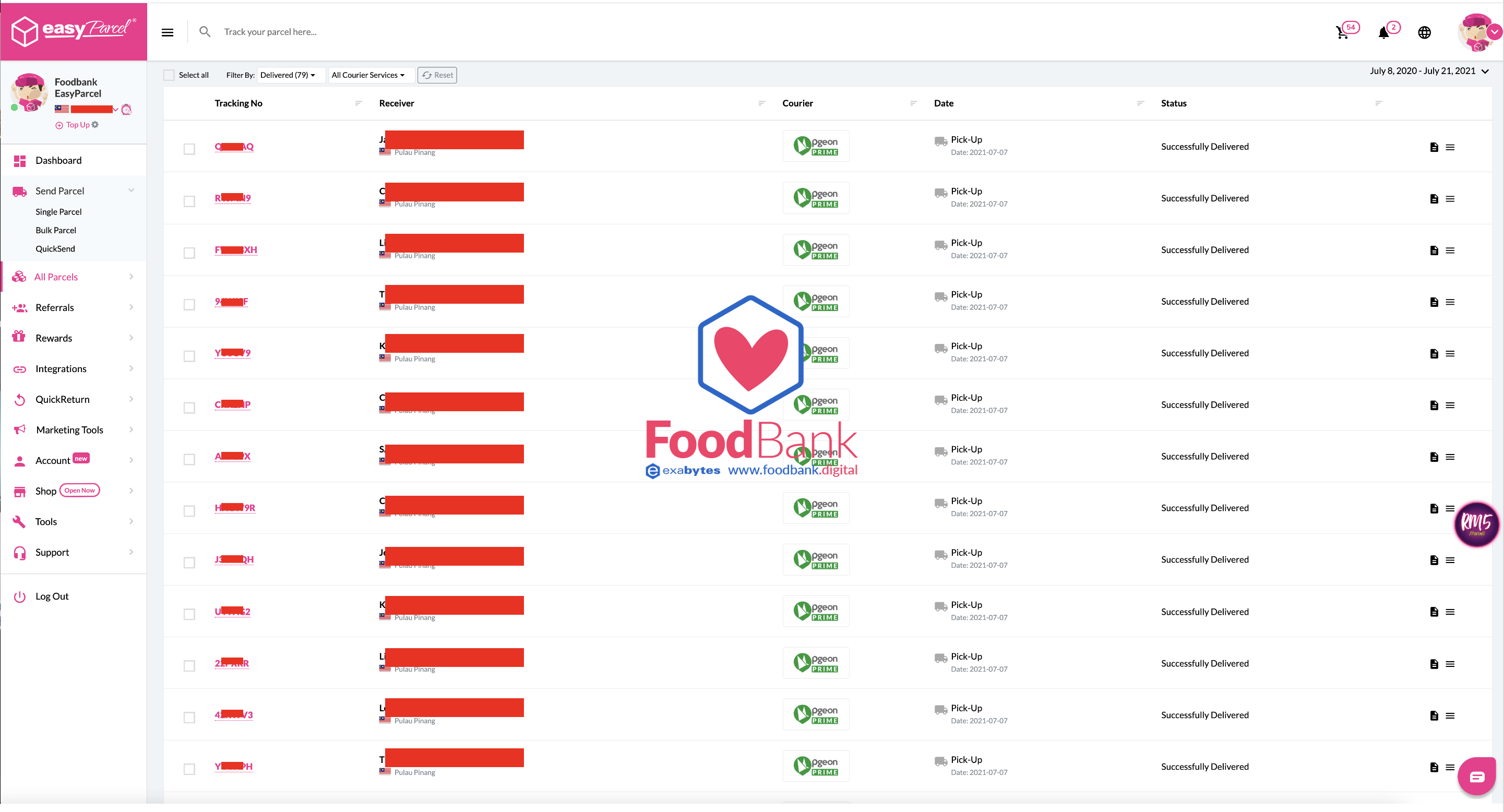 The delivery is performed by Pgeon.Delivery, for each successful delivery, Proof of Delivery will be provided. Below are just some random samples of Proof of Delivery (POD) and how delivery is done.